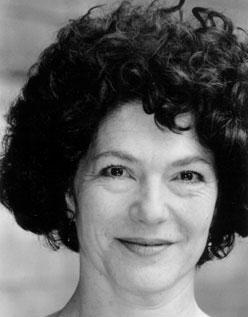 Louise Gold (b. 1956 in London, England) was the head puppeteer for Spitting Image during the first series (season) and was on mainly from 1984 to 1986 and occasionally afterward until 1991, as well as the special "The Sound of Maggie" [1].
Experience in puppetryEdit
Gold was not only a puppeteer for Spitting Image but she was also a puppeteer for The Muppet Show, starting in the second season. Louise trained the puppeteers for Spitting Image with the skills that she learned from Jim Henson.
CharactersEdit
This list is incomplete.
Joan Collins
Linda McCartney
Tatum O'Neal
Queen Victoria
Nancy Reagan
Jayne Torvill
Mary Whitehouse
External linksEdit
ReferencesEdit
↑ Website Louise Gold - Spitting Image - Section: First Screening Dates