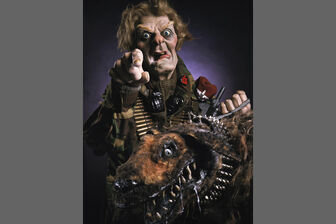 Michael Heseltine (1933) is a British businessman and politician. He was Minister of Defense under the
Margaret Thatcher
administration from 1983 to 1986. In 1986 he was forced to resign because of his involvement in the Westland Affair.
The struggling Westland company, the last British helicopter manufacturer, was to be a subject of a rescue bid. Heseltine favoured a European solution, integrating Westland and British Aerospace with Italian (Agusta) and French companies. Because his solution was ignored he resigned.
Portrayal on the show
Heseltine was caricatured as a paranoia and aggressive man, dressed in camouflage uniform. The real Heseltine was very fond of his portrayal on the show and it amused him and his family.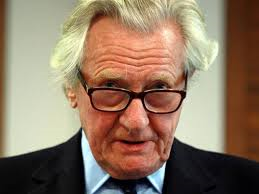 Community content is available under
CC-BY-SA
unless otherwise noted.