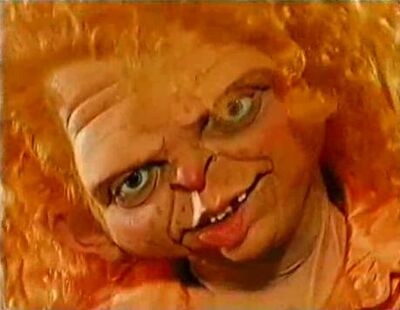 Mick Hucknall is the lead singer of the British band "Simply Red".
During the height of the band's fame in the early 90s, they were frequently parodied - not just by Spitting Image - due to Hucknall's appearance. He was often satirised for having a high voice and long, ginger hair.
Hucknall himself was parodied in the 1993 song "We Wish We Were Black", which makes references to both his ginger, pasty appearance and his style of music.