Muammar Al-Gaddafi (1942-2011) was dictator of Libya from 1969 to 2011. During the 1970s and 1980s his regime supported several Muslim terrorist groups which escalated to tensions with the United States in 1986. When the Ronald Reagan administration found out that Libya sponsored some terrorist attacks in Europe and the United States the American army bombed Libya. He was deposed and shot in 2011.
Portrayal on Spitting Image
Edit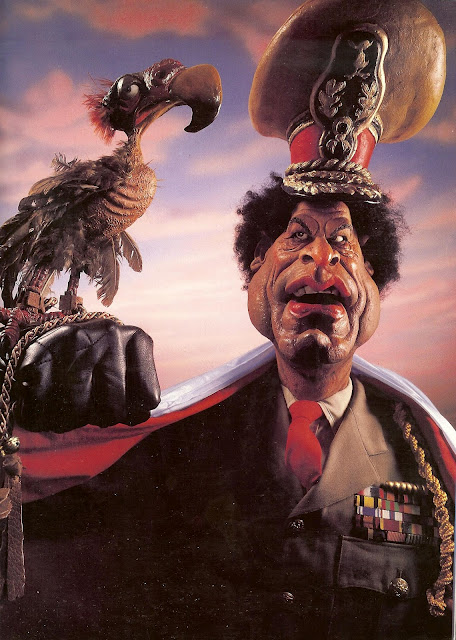 Gaddafi was featured often in "Spitting Image" during the 1980s, usually with a preposterously large military hat on his head.
In the first season he is seen as the host of an award show where the "International Terrorist of the Year" is elected, including Richard Attenborough's film "Gandhi" (1982). When Gaddafi unseals the envelope it explodes. The dictator is still able to mutter the winner ("Sir Richard...") before fainting on the floor.
Another sketch shows him pondering how to hurt the British people. His assistent suggests murdering Margaret Thatcher, whereupon Gaddafi snaps back: "You idiot! I said: "Something to HURT the British people!"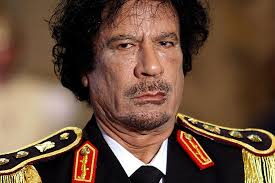 Community content is available under
CC-BY-SA
unless otherwise noted.