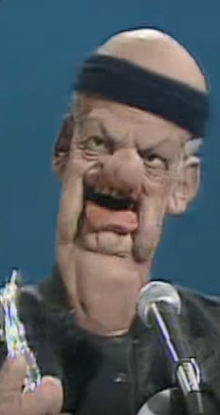 Pieter Willem Botha (1916-2006) or more commonly known as P.W was the former Prime Minister and (from 1984), State President of South Africa until his resignation in 1989.P.W. makes a number of recurring appearances throughout Spitting Image including in the songs Never Met A Nice South African (With appearances before and after the mainsong) and My God Is Bigger Than Your God. as well as occasionally wearing a badge with "Anti-Anti Apartheid"
He is portrayed announcing that "1. Bananas are Marsupials 2.Cars run on gravy 3. Salmon live in trees and eat pencils 4. Reform in South Africa is on the way!" Later in the same sketch, he announces that he uses a black South African as a doormat, and is subsequently killed by black South African protestors.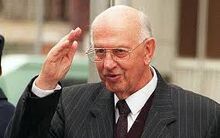 Community content is available under
CC-BY-SA
unless otherwise noted.