We Wish We Were Black is a 1993 song parodying several white soul singers from the time, including Mick Hucknall of Simply Red fame. It was written by Spitting Image songwriter Steve Brown.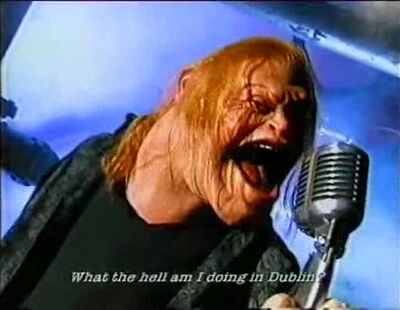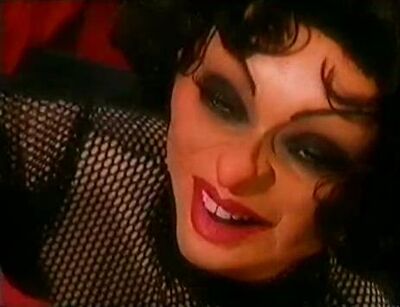 Mick Hucknall:
I fought my way up to the top
With blood and sweat and tears
But mainly it's down to my father (father)
Holding back the shears
I got all the money in the world
There's nothing that I can't do
But I would give it all away
To make one dream come true...

I wish I was black
I'd pay any amount
I wish I was black
But a few freckles don't really count
I don't wanna be a whinger
But there's nothing fine about being ginger
I wish I was born in a Mississipi shack
And I wish I was black

Andrew Strong:
I made it in "The Commitments" (in The Commitments)
Still I'm only in my teens
Singing "Huh!" and "Yow!" and "Mustang Sally" (Mustang Sally)
I've got no idea what that means
I got soul, right on baby
But there's one thing that's troublin' (troublin' him)
If God had meant me to sing this way
What the hell am I doing in Dublin?

We wish we were black
That's what my voice fits
Wish we were black
'Stead of white and pasty with zits
We wear the right apparel
And we nicked the music lock, stock and barrel
But it's got no heart, it's just a knack
How we wish we were black!

Lisa Stansfield
You gotta be true to your roots, hey hey
That's what my momma done warned me, ee-ee-yeah
But if I was true to my roots I'd be-ee
A female George Formby
"Turned out nice again!"

We wish we were black
Wish we'd paid our dues
We wish we were black
Got those old Eric Clapton blues
Can't seem to get a break
It's discrimination for being fake
Our chances of ever being black are slim
But at least we're blacker than him!

(The "Him" in question is Michael Jackson. All four puppets continue singing over the end credits.)
Community content is available under
CC-BY-SA
unless otherwise noted.